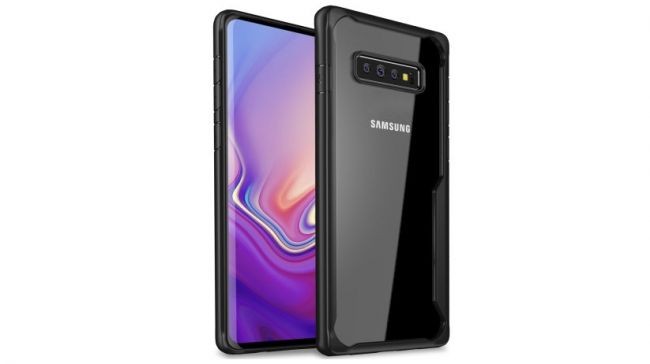 Software is being tested. Hardware is being developed. Phone networks are determining their plans. Ever since Samsung, Huawei, Sony and OnePlus announced that they'd be launching 5G-ready handsets in the new year, the phone industry has been readying itself for what could be the most exciting development since 4G graced our screens. Promising faster smartphones, lower latency and making immersive experiences such as virtual reality possible, as well as connecting machines such as self-driving cars and the smart home, 5G will be changing the way we live in the not too distant future.
"By the holidays next year, every flagship handset – at least when it comes to those running Google's Android software and using Qualcomm's Snapdragon processor – will tap into 5G." Christiano Amon, President of Qualcomm
As we could very well be introducing these handsets into our business offering in the future, in this post we look at the major upcoming releases that we can't wait to get our hands on ourselves.
SAMSUNG GALAXY S10
Featuring the Snapdragon 855 processor, confirmed to be the 1st platform to support multi-gigabit 5G, the Samsung Galaxy S10 is expected to launch at the Mobile World Congress 2019 in February, alongside the likes of the Sony Xperia XZ4 and the LG G8 ThinQ.
Giving us all a sneak peek at the Qualcomm Snapdragon Summit in Maui, the device streamed 4K movies from Netflix without any issues, while also showing the video on a connected 4K TV.
As T3 states:
''A 5G connection on the S10 would allow users simply incredible download and upload speeds, while also opening the gateway to play AAA games via streaming services like PS Now, as well as stream high-fidelity 4K movies.''
Already set to incorporate a 3D-sensing camera, an infinity display and an under-screen fingerprint reader, we can't wait to see what other features this range of phones has to offer.
HUAWEI P30 OR MATE 30
If being able to download an entire TV show in just 1 second sounds like a feature you'd like included in your next phone, then Huawei is promising just that when they release their flagship 5G phone.
As Walter Ji, President of Huawei's Western European Consumer Business Group, states:
"We have two flagship products. In March, we have the P series, and in October, we have the Mate series. So it will depend on how the chipset develops, because the 5G needs high power consumption."
Their 5G handset is also going to be foldable, and with rumours circulating that it may also be waterproof and offer wireless charging, this could be a ground-breaking device.
SONY XPERIA XZ4
From creating the first smartphone with an integrated 4K display (Xperia Z5 Premium) to real-time 3D capture (Xperia XZI) and 4K HDR movie recording (Xperia X72), Sony have always been at the forefront of innovation within the industry.
Therefore, it's no surprise that Sony is rumoured to be releasing a state-of-the-art 5G phone, said to feature a 48-megapixel camera, wireless charging, complete waterproofing and a battery life that will last a whole week.
No set date for release, though we wouldn't be surprised if it arrived around the same time as the Samsung Galaxy S10.
ONEPLUS 7 OR ONEPLUS 7T
With OnePlus CEO Pete Lau announcing at Mobile World Congress Shanghai that OnePlus are working with carriers to bring a 5G phone to market in 2019, then it's likely this will be either the OnePlus 7 or the OnePlus 7T, sequels to this year's OnePlus 6 and OnePlus 6T.
Though no formal announcements have been made about specific features, it's set to be released by the end of May, so we'll just have to wait and see what this phone has to offer.
WHAT ABOUT APPLE?
In a similar vain to how they released their 3G and 4G phones, Apple have decided to wait a year before releasing their 5G phone, waiting to see what issues occur and until 5G is more freely available.
5G will bring in a new era of capabilities for smartphones, increasing speeds, improving streaming resolutions and enabling holographic displays and next generation cloud computing. 2019 is certainly going to be an exciting year.