Infinitel is pleased to announce our brand-new network offering, Three Business!
The long term partnership will give businesses of any size the ability to buy Three's Business services from Infinitel's expert mobile specialist sales team.
Delivering 99% network UK outdoor coverage**, with Three Business you can manage your business on the go – checking in with suppliers, sending out invoices, or taking a call with a potential client to seal the next deal, with no limits.
Andrew Platt, Managing Director, Infinitel: "We're proud to announce this new partnership with Three Business as they expand in to the business sector.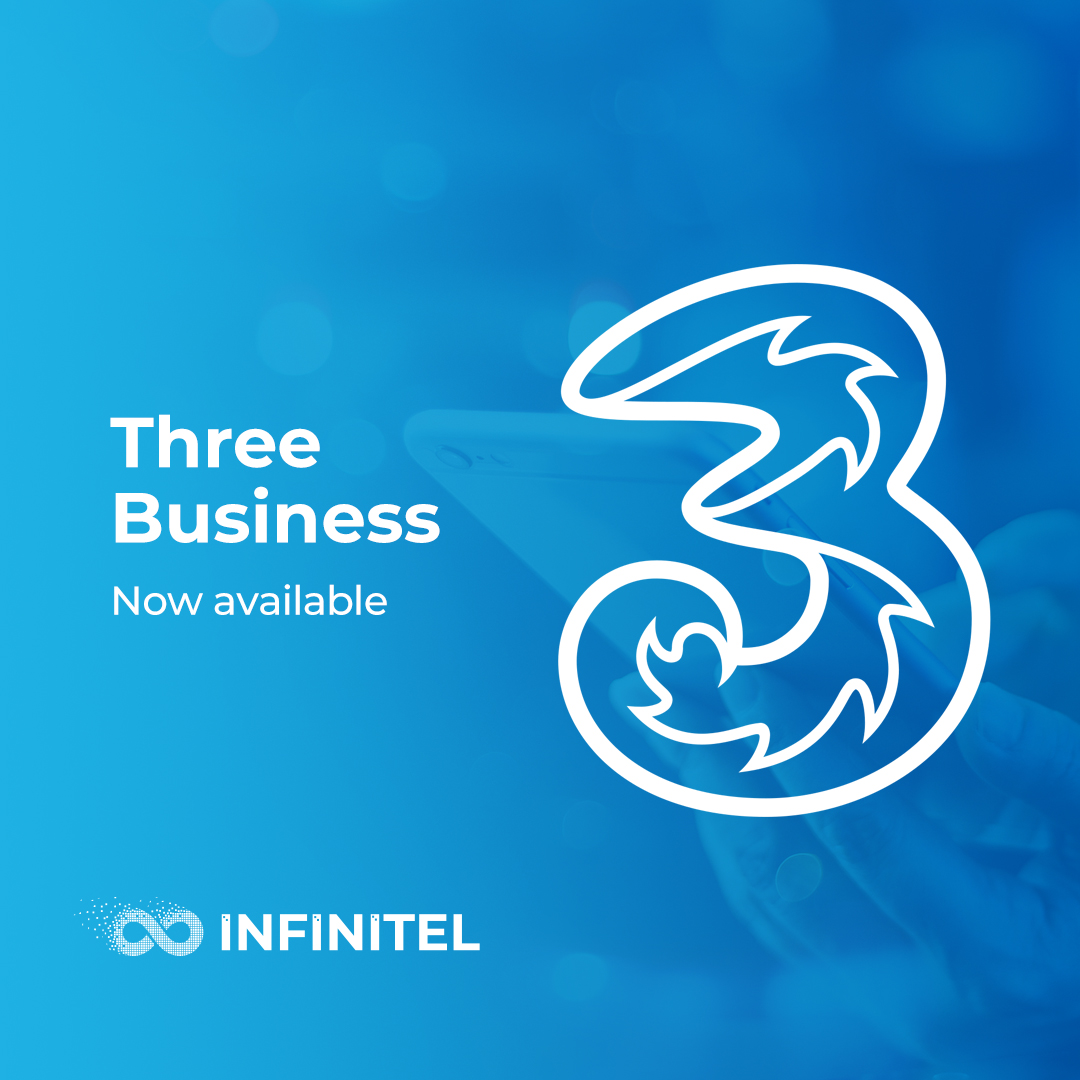 With Three being at the forefront of the 5G revolution, it makes them an ideal network partner for us. Three is focused on expanding its indirect network and their investment in an experienced business-dedicated team demonstrates their commitment to partners. We have already witnessed the positive response to Thee Business proposition and look forward to a successful partnership."
Need for speed?
Three's got award winning 5G that isn't just fast, according to Ookla, it's the fastest around. So, for instant downloads, super-fast sharing, or crystal-clear video calls you and your team can be multitasking your business on the UK's fastest 5G Network***.
And if all that wasn't enough; the Three network has been voted as uSwitch's Best Network for Data 2022****.
In addition to offering the fastest 5G connectivity, Three covers 99% of the UK outdoor population with its combined 3G and 4G network and carries 28% of mobile data traffic in the country (Enders Analysis). It is also currently dedicating more 5G spectrum than the other mobile operators, meaning Three's customers will benefit from an outstanding experience when using the next generation of mobile technology.
** Three combined 3G and 4G network covers 99% of the UK outdoor population. ***UK's Fastest 5G Network based on analysis by Ookla® of Speedtest Intelligence® data Q3–Q4 2021. Ookla trademarks used under license and reprinted with permission. ****The Uswitch Broadband and Mobile Awards 2022 winners are decided by customer satisfaction research and a team of judges, composed of industry experts and technology journalists.