Since 2019, when Microsoft first began publishing daily usage figures for Teams, the platform has grown from 13 million daily users to 113 million daily active users – impressive growth in such a short space of time. As organisations across the world have adapted to remote working, Microsoft Teams has provided the ability to chat, meet, call, and collaborate all in one single interface, delivering all the tools that a business needs.
As native features of Microsoft Teams, call queues, and auto attendants, offer a basic solution for call routing and handling. Call queues provide a greeting message, music on hold, redirection of calls and other call handling options including shared voicemail.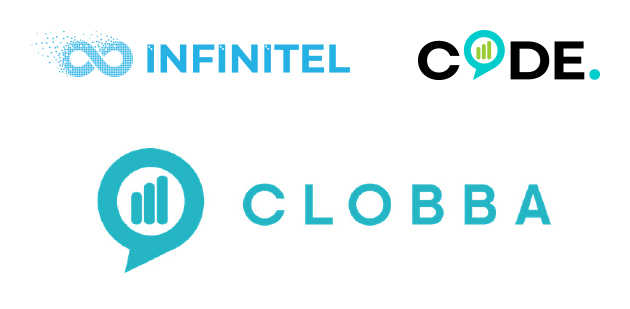 Auto attendants let people call your organization and navigate a menu system (IVR) to speak to the right department, call queue, person, or an operator. However, many organisations using Teams Call Queues and Auto Attendants feel they are missing the dashboards, and detailed reporting, they need to monitor performance and deliver the highest levels of customer satisfaction.
Therefore, Infinitel has successfully integrated Clobba, an advanced reporting and analytics tool with our Direct Routing platform – providing daily reports, real-time dashboards and summary screens showing call queue, auto attendant and agent performance, all of which is fully customisable.
Clobba Overview
Delivered as a managed service from Infinitel's cloud, Clobba delivers advanced analytics and reporting for Microsoft Teams Calling Plans and Direct Routing. Now you will have clear visibility of user adoption and employee productivity within Microsoft Teams. In short, you can see who is doing what, where, and when, and how effectively they are doing it.
Auto Attendant/Queue Summary
The summary screen shows the performance over a user-defined range. The overview presents total calls, answered calls, missed calls, answered %, average call duration, and average queue time. Details on each agent within the queue are displayed listing call volume, total duration, average duration and average ring time. There is also the option to drill down on agents to a list of all calls handled and the associated call handling details.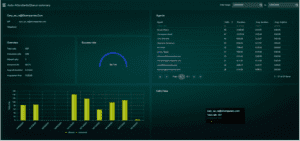 Dashboard Daily View
The dashboard is configurable according to a user's requirements. The number of monitors can be selected along with the dashboard type. Filters can then be applied to individual monitors such as displaying details on a selected queue(s) or agent(s). The text description of the monitor can also be defined by the user. The specific monitors most relevant for queues are call details, call distribution by location, answered calls, average duration, average ring time, inbound call handling, inbound summary, maximum ring time and queues call answering.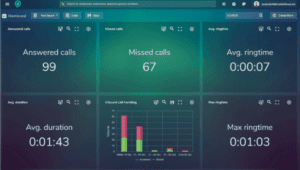 The result of using Clobba analytics and reporting for Microsoft Teams Calling Plans or Direct Routing is an increase in the efficiencies and use of the auto-attendant and queues. This is achieved through monitoring of call handling times and volumes which will ensure there are sufficient resources available in each queue. Spikes in call volumes during the day can also be identified allowing for additional resources to be made available at these times. The user-defined nature of Clobba's Reporting means that the information presented is concise and relevant to an individual's requirements. In addition, the security policies allow for controlling access both at feature and organization level; for example, a team leader can be restricted to view only the dashboards and the details of their team members. 
Get in touch with Infinitel today t

o learn more 
If you would like to try it for yourself, Clobba is available on a completely free-of-charge 14-day trial. If you want to learn more, then get in touch with Infinitel on 0333 996 0029, or email us at [email protected].