Until now, if your organisation wanted to take advantage of the Phone System within Microsoft Teams, your users required an Office 365 Enterprise License – Office 365 E1 or E3 with Phone System add-on. Or Office 365 E5 (which includes Phone System out of the box).
However; the vast majority of businesses are on Office 365 business licenses (Office 365 Business, Office 365 Business Premium and Office 365 Business Essentials) and it is a significant hike to Enterprise. Office 365 Business Premium is only £9.40 per month; whereas Office 365 E3 is £17.60 per month.
The fantastic news is that Microsoft has now launched a new phone system for businesses that bring together calling, chat, meetings, calendars, and email has been launched in the UK.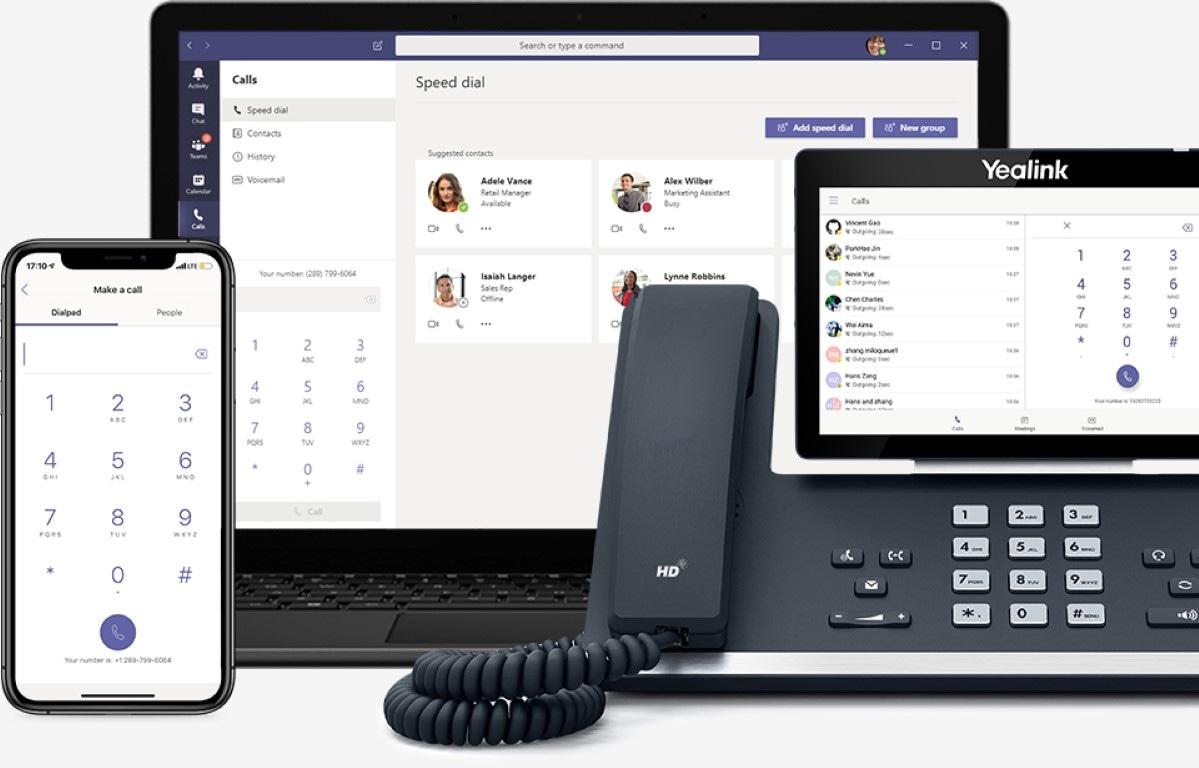 Microsoft 365 Business Voice is designed as a complete communication and collaboration package for companies with up to 300 users. It's cloud-based, integrates with Office 365 and uses Microsoft Teams, so Business Voice works across computers, smartphones, and desk phones, allowing you to make calls from anywhere.
The service also uses Microsoft artificial intelligence technology to automatically transcribe voicemails, translate chat messages and add captions to meetings in real-time.
"Today's businesses need communication and collaboration tools that are easy to use and designed to work together," Microsoft revealed in a blog post. "That's why we built Microsoft 365 Business Voice, a cloud-based phone system for businesses with up to 300 users that enables you to call any phone number. It integrates with Office 365, and together they deliver an all-in-one communication and collaboration solution. Starting today, Business Voice is available as an add-on to Microsoft 365 and Office 365 plans in Canada and the UK, and will be available globally in 2020."
Other features include the ability to add a dial-in number to meetings, collaborate in Office programs such as Outlook, Word, Excel and PowerPoint within calls and meetings, turn chats into meetings with one click, and start, schedule and join meetings straight from Outlook.
A "getting started wizard" will walk users through setting up new phone numbers, while those already using Office 365 can manage Business Voice from the same administrative console as the rest of their O365 services.
Business Voice is focused around Microsoft Teams, which is used by more than 13 million people on a daily basis. Business Voice is available in 53 languages across 181 markets and is being used by companies such as Emirates, FedEx, Lexmark, The Adecco Group, KONE, and McCann Worldgroup.
Business Voice calling plans can be purchased from Microsoft or you can take advantage of 
Direct Routing
 from Infinitel. 
With Direct Routing from Infinitel, you can make and receive calls within Microsoft Teams without requiring Microsoft Calling Plans or on-premise equipment.
By using Infinitel's SIP Trunks to route your calls over the internet, Direct Routing provides high-quality voice services anywhere in the world, creating an even more powerful workplace productivity, collaboration, and communications tool.  
Pricing is based on the number of concurrent calls needed; there is no per-user cost which is common with most cloud phone systems. With Direct Routing, you only pay for the maximum number of concurrent calls that you need; helping businesses make big savings on their monthly telecommunications bills.
Our experienced team of industry professionals are ready to help you take full advantage of Microsoft 365 Business Voice.
Please call us on 0333 996 0029 or contact us online to begin your journey towards a complete communication and collaboration solution.