LCR Connect – part of the Faster Britain network, will help make the Liverpool City Region the most digitally connected area in the UK and ultimately lead to a £1 billion boost to the local economy. Work has now begun on a 212km full-fibre, gigabit-capable network infrastructure, capable of delivering speeds of up to 10Gbps, that will help position the Liverpool City Region at the head of the next digital revolution.
When complete, it will put city region businesses in prime position to lead the way in a host of growing sectors, from health and life sciences to Artificial Intelligence and advanced manufacturing.
Experts estimate that with 100% full fibre coverage across the City Region, building on this network, the economic boost could be worth up to £1bn, creating thousands of local job and training opportunities.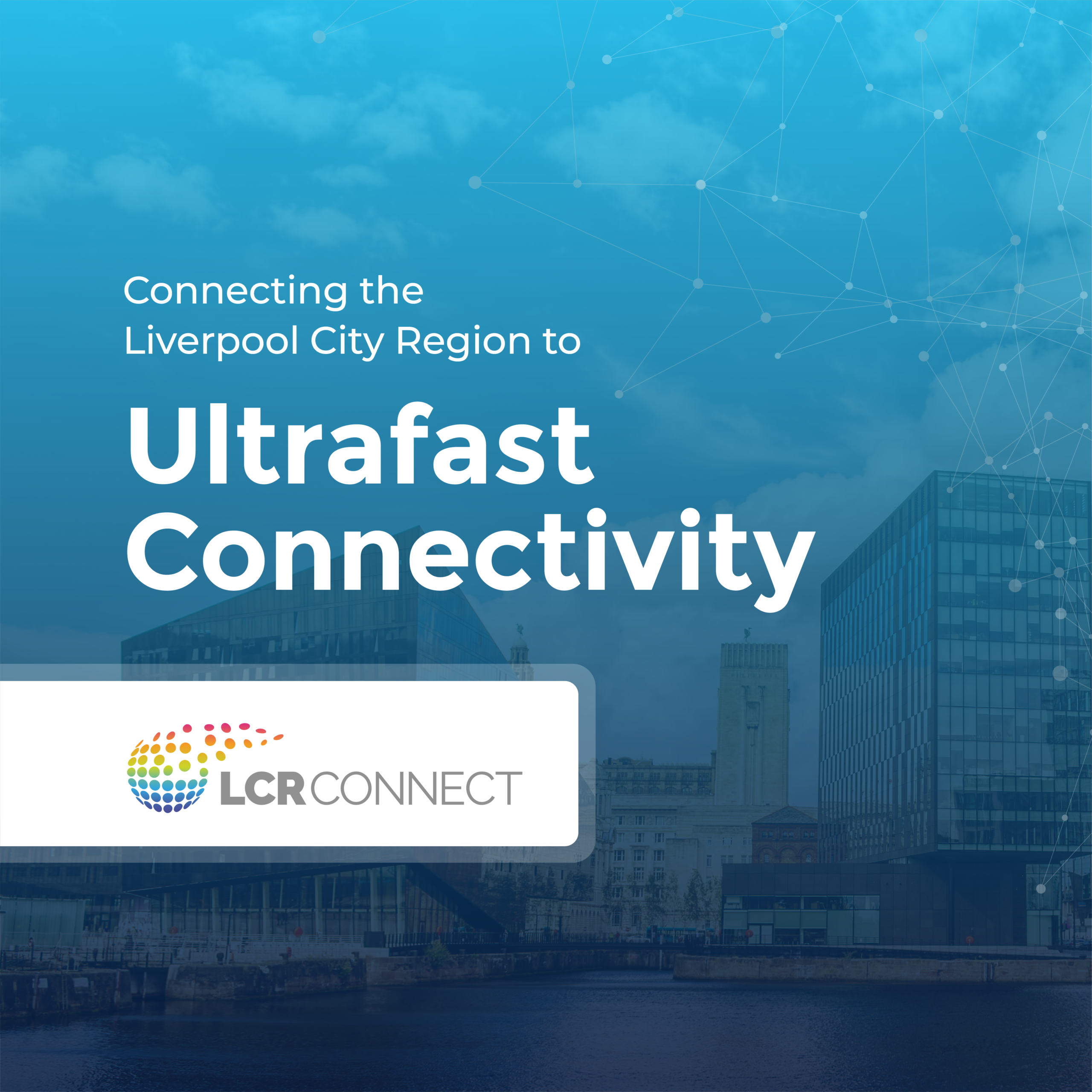 We're delighted to announce the first areas that will be live and ready for service for businesses in the New Year.
Live January 2022
The first live network will be available to businesses in the Wirral, in the New Chester Road area, with full fibre available around Wirral International Business Park, Bromborough, and towards Rock Ferry.
Services are available to pre-order from November.
Live February 2022
Several large sections will go live in February including:
Liverpool City Centre
St. Helens (including through to Widnes and Speke)
Southport (including through to Ormskirk and Maghull)
Haydock
Services will be available to pre-order from December
Live March 2022
The next sections will go live in March, these include:
East Lancs Road: the network spanning from Knowsley Industrial Park, along the A580 to St Helens.
Astmoor Industrial Estate to Daresbury
Services will be available to pre-order from January.
Want to find out more about how you can work with Infinitel to gain access to ultrafast fibre connectivity? Just get in touch with us today to discuss how we can help.