The good news is rolling in thick and fast at Infinitel in recent months, with multiple partnerships and awards! This month, our biggest news is in relation to our partnership with Fuse 2, who have awarded Infinitel Platinum Partner of The Year! We're delighted to be able to announce this news after such a turbulent year, so we thought we'd give you a little bit more information about the award and our ongoing partnership with Fuse 2, which we're hoping will continue to go from strength to strength.  
Read on below to learn more about our partnership with Fuse 2, or alternatively check out our other blog posts over on our news section for the latest activity from Infinitel and the telecommunications sector!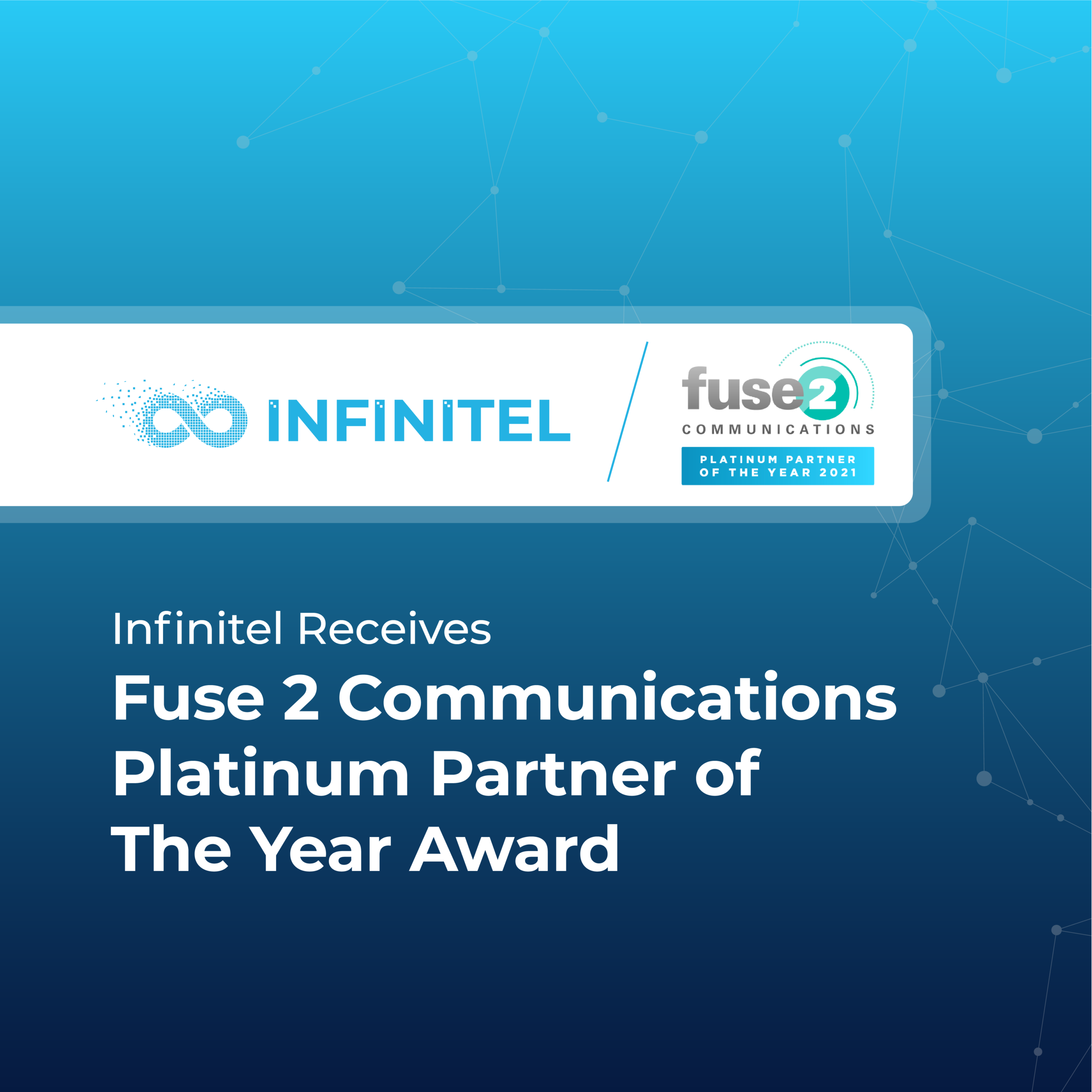 Who are Fuse 2?
First, let's take a look at who Fuse 2 are and why we're so thrilled to have achieved platinum partner of the year. 
Fuse 2 are VoIP and connectivity experts who work with channel partners to deliver the best quality products and solutions using reliable, independent infrastructure. Infinitel have been working with Fuse 2 since 2017 to implement VoIP and connectivity solutions to our customers. 
Fuse 2 is also a 3CX Solutions Provider, with partners benefitting from their expert knowledge and support from experienced 3CX-certified engineers. Infinitel has leveraged this relationship and is now one of the fastest growing 3CX partners in the UK, on track to achieve 3CX Gold partner status this year.
Andrew Platt, Founder and Managing Director of Infinitel explains how the partnership with Fuse 2 is a driving force behind Infinitel's success, "We have enjoyed a hugely successful collaboration with Fuse 2 since 2017 which has grown rapidly over the past 12 months as businesses across the globe adapted to remote working.
We have also harnessed Fuse 2's knowledge and expertise to implement our own network which allows us full monitoring and management of all our customer's VoIP calls. Fully supported by Fuse 2's engineering teams. This is a key differentiator which has been a deciding factor in many new client wins in the past 12 months.
I'm looking forward another successful 12 months ahead, delivering both connectivity and VoIP solutions to our customers worldwide. I would also like to take this opportunity to thank the whole team at Infinitel for all their hard work which is reflected in this outstanding achievement."
Chris Blagg, Chief Operating Officer of Fuse 2 added, "Infinitel and Fuse 2 have been on a fantastic partnership journey over the past four years. Collaborating to deliver the highest quality cloud communication solutions in the UK and across the globe. Andrew and his team have proven pivotal to our testing processes for BETA releases of our partner portal EDGE and new technologies we have developed. Everyone at Fuse 2 is looking forward to many more years of working together and sharing the same values in our industry."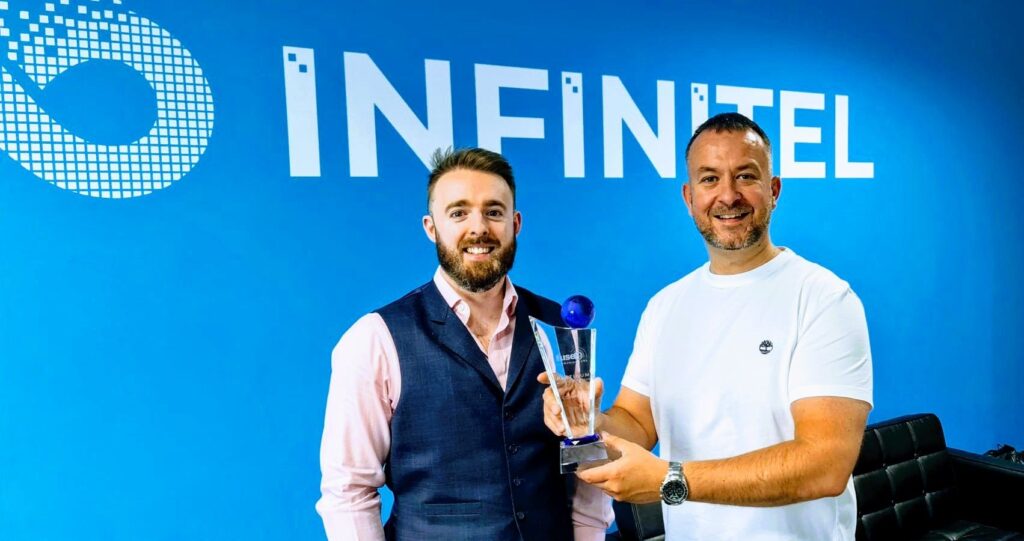 What does this mean for our customers?
Essentially it means that we're able to offer our customers quality of service assurances and service levels that most providers simply cannot match. Whether it's in the deployment of Microsoft Teams Direct Routing solutions or cloud based 3CX phone systems, our partnership with Fuse 2 ensures that Infinitel customers benefit from state of the art network infrastructure on a truly global scale. At a business level, our partnership with Fuse 2 has helped to accelerate our growth during a very tough period and as a result we have doubled our turnover in the past 12 months, which is quite a feat. In turn, we expect this growth to continue, which will be of huge benefit to our clients, as we invest our profits back into the business to keep improving the offering for our customers. 
Upcoming charity call attempt
Fuse 2 have recently announced that they will be engaging in a month-long expedition in an attempt to raise money for charity, with the major goal being to support Macmillan Cancer Support , Scope and Kidasha by raising awareness and funds to aid them in their work. To raise this awareness, Fuse 2 Communications Chief Technology Officer, and co-founder, Wayne Mills-Kidals will be setting out on a month-long journey in an attempt to hold the world's highest ever Microsoft Teams call. The main portion of the trip will be spent attempting to reach the summit of Lobuche, which is located just off of the Mount Everest base camp. This location was chosen due to the surprisingly effective internet connectivity, which should allow Wayne and the team to make a successful call from a higher point than anyone before them. To find out more or to donate to the fundraiser, click here. 
Get in touch with us
If you're interested in any of Infinitel's VoIP services for your business, please get in touch today! With expertise in Direct Routing for Microsoft Teams, 3CX and SIP Trunking, our experienced team of industry professionals are ready to guide you towards a better business phone system.