Infinitel is back on track this year, together with our Managing Director, Andrew Platt, who is competing in the Hunts Kart Racing Club Championship and other selected events across the UK.
Andrew is taking part in the TKM Extreme karting class, together with Tim Wilson Motorsport (TWM).
TWM has been at the front of British Karting for many years, winning many races, national championships and the biggest one off events including the Maxxis TKM Festival.
Formula TKM is the UK's longest running karting class, created to provide close and competitive racing. Thousands of drivers have competed in TKM, including Formula One World Champion Jenson Button and FIA World Endurance Drivers' Champion Anthony Davidson.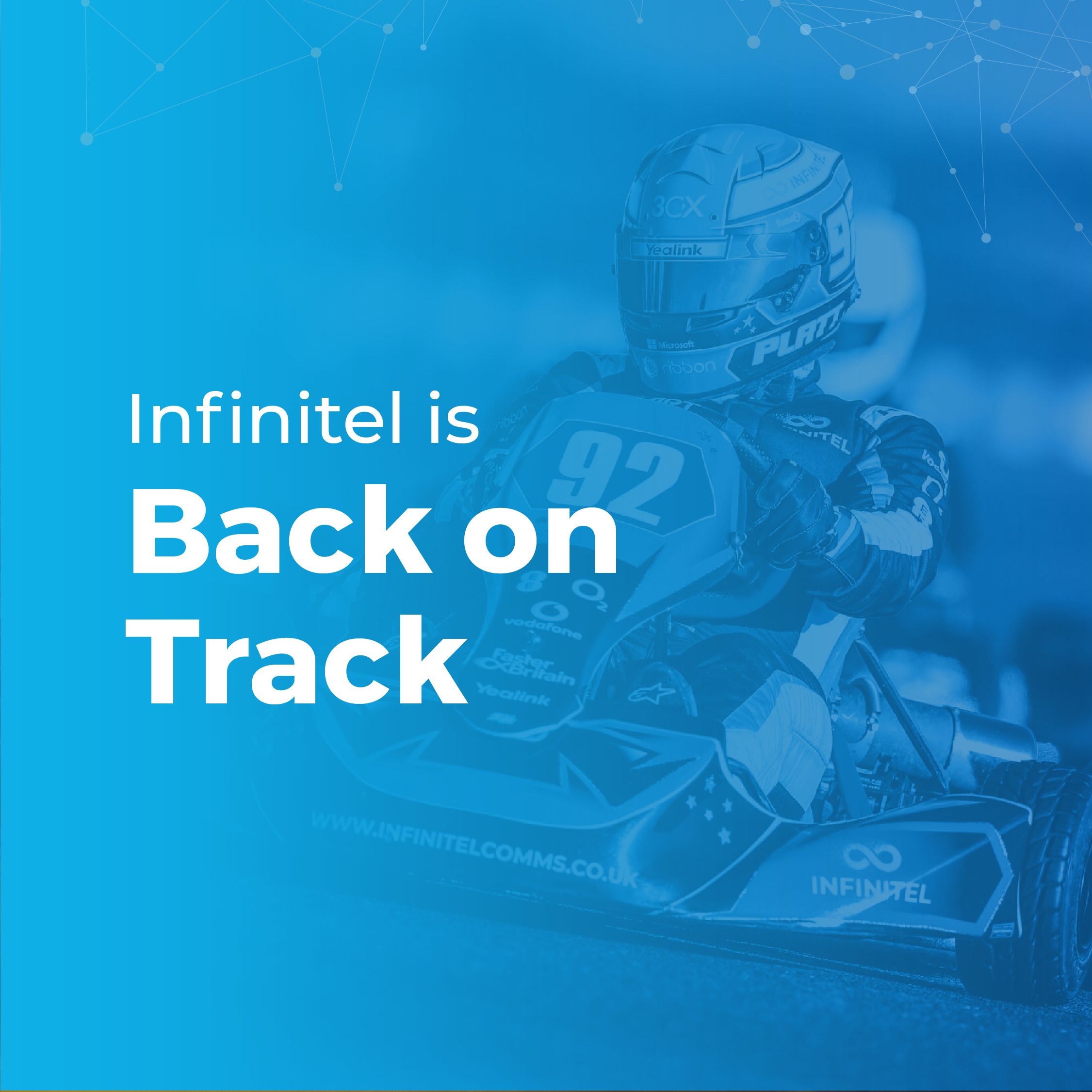 The first round of the season took place at Kimbolton International Kart Circuit on the 8th and 9th of January, followed by a weekend of testing at Three Sisters Race Circuit ahead of the second round of the championship, which takes place on the 12th and 13th of February.
Andrew Platt, Managing Director of Infinitel said:
"I am excited to get back on track this season, it will be a great challenge competing against a high quality field of drivers including former British champions. However, with the support of TWM I am confident of progressing towards the front as the season goes on. It will also be a great opportunity for Infinitel to strengthen our brand awareness, thanks to our presence in a very popular championship. This will provide a further boost to our presence in the UK, to support our goals in growing our customer base and being the number one choice when it comes to business telecommunications."