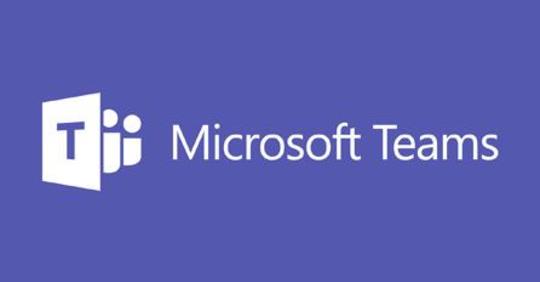 Infinitel Delivers Integrated Voice Services to Microsoft Teams
Infinitel leverages Ribbon's market-leading SBCs to enable secure, high quality voice services to further enrich the Teams collaboration and communications experience.
Teams is the hub for teamwork in Microsoft Office 365 that allows users to easily chat, share files, data and conduct meetings online to improve productivity.
This new service will provide provide Teams collaboration environments with an easy-to-access, but secure solution for voice services.
Previously external calling was only available from Microsoft's Calling Plans for Phone Systems in select markets. Now, the Ribbon SBC service means that customers can leverage their SIP trunks and TDMs for PBX audio calls in the Teams client interface natively.
This is the perfect opportunity for organisations who want to adopt Teams as their tool for workspace collaboration, whilst seamlessly integrating voice services.
"Infinitel is excited to deliver our customers advanced voice services to Microsoft Teams" said Andrew Platt, Managing Director at Infinitel. "This will enable us to provide our customers with the ability to integrate high quality voice services in their Teams collaboration environment, creating an even more powerful workplace productivity, collaboration and communications tool."
Key Points
Infinitel leverages Fuse2's independent network which uses Ribbon's family of next-generation session border controllers to provide robust security, simplified interoperability, advanced session management, and enterprise-grade reliability.
Ribbon's market-leading Session Border Controller (SBC) portfolio has been certified with Microsoft Teams and is now available in a new offering, Microsoft Direct Routing for Teams.
Ribbon's suite of SBC solutions allows Microsoft customers to adopt Teams globally by leveraging their TDM or SIP Trunks for PSTN and PBX voice calling in the Teams client interface natively.
Ribbon is one of only two vendors officially certified by Microsoft to integrate its Session Border Controllers with Teams.
Ribbon SBCs support current and future architectures to enable Microsoft customers to transition to Teams integrated voice calling at their own pace.
Ribbon's SBCs scale to carrier-class installations and can service multiple tenants, providing economies of scale for large enterprises and communications service providers.
Ask Us Anything!
Infinitel's team of professionals are ready to answer your questions and guide you to the right solution. Call us on 03339960029 or email [email protected]