We are delighted to announce that Infinitel has achieved Microsoft Silver Partner status! Our strategic partnership with Microsoft has strengthened over the past few years and this accomplishment demonstrates our track record and expertise working with Microsoft products. As a Microsoft Silver Partner, Infinitel is now placed within the top 5% of Microsoft partners worldwide, putting us in an elite group who are able to provide an unrivalled level of knowledge and advice regarding Microsoft products and services.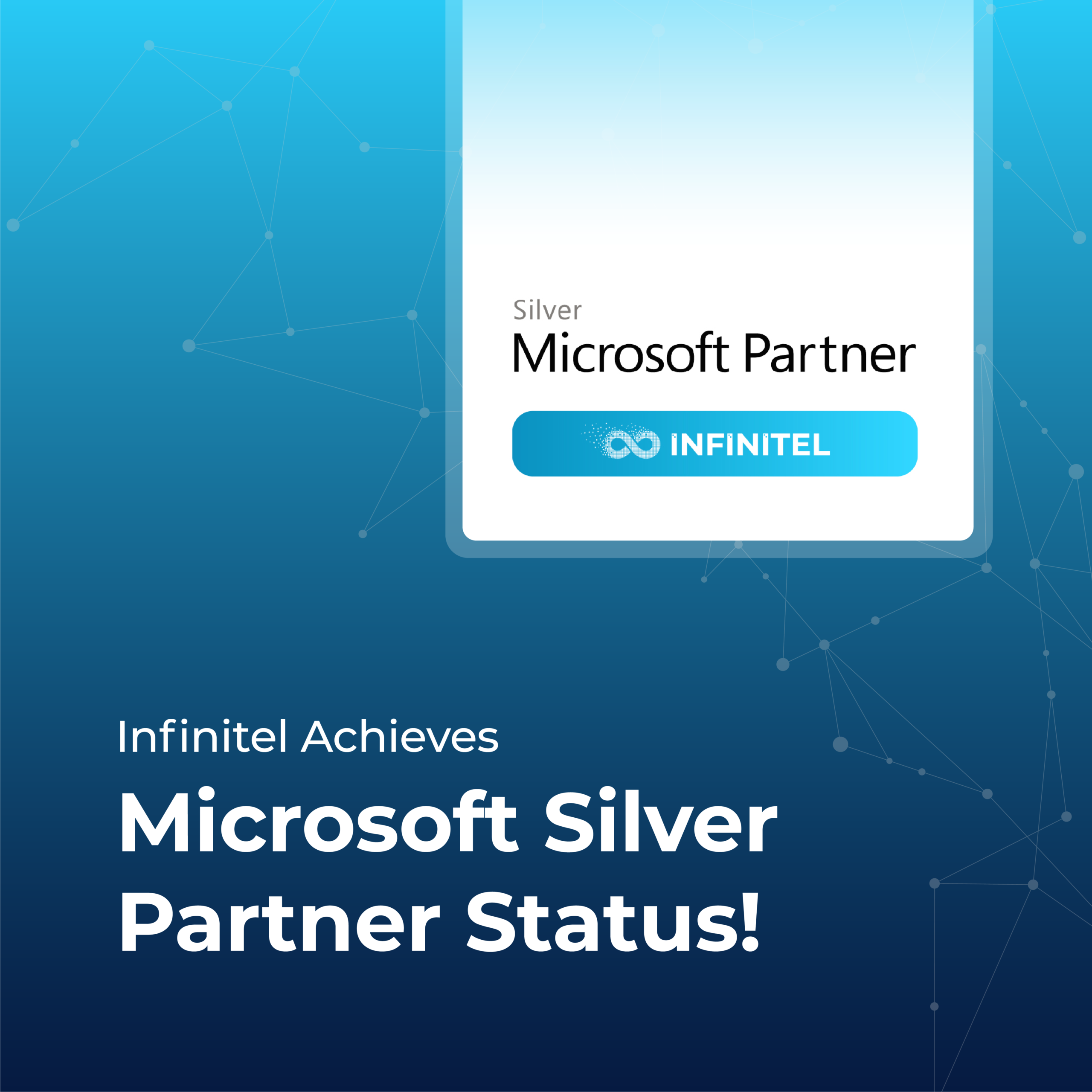 Microsoft's Silver Partner status is awarded based on the "small and midmarket cloud solutions" competency, which reflects our experience in deploying and supporting Microsoft's cloud services. Infinitel has demonstrated sales growth, offered high levels of customer satisfaction and our engineers have completed all the relevant technical exams – this ensures we have the specialist knowledge for all the latest Microsoft cloud services, allowing us to provide the best possible service to our customers.
Andrew Platt, Managing Director of Infinitel said:
"Microsoft is the foundation of modern business technology. We are delighted to be awarded Microsoft Silver Partner status which reflects our commitment to helping businesses get the most out of the Microsoft technology stack. By combining our global voice network with Microsoft Teams, users can make and receive calls from anywhere, on any device – all in a single application. Our clients also benefit from our ability to offer contact centre, call recording and other bespoke services which aren't available with Microsoft Calling Plans. I would like to thank Pax8, our Microsoft channel distributor who has been instrumental in supporting us to achieve this milestone. We look forward to growing our successful partnership with Pax8 and Microsoft.'
What Does Being a Microsoft Silver Partner Mean For Our Clients?
A successful business requires more than just technology; they need a partner to provide the technology, alongside personalised advice and support to match your unique business needs. Here at Infinitel, we help our clients transform digitally with greater ease and less stress, ensuring the transition into a modern, cutting edge workplace is easier than ever.
In 2020, the world shifted rapidly, with businesses across the globe being forced to adapt to remote working in the blink of an eye. This meant that businesses of all sizes had to quickly find ways to enable remote collaboration whilst still keeping their employees and data secure. As Microsoft adapts their products and programs to support the new emphasis and demand that's been placed on remote work, the integrated nature of the Microsoft stack will only continue to grow and become more powerful, essentially forming the foundation of every successful modern business.
Microsoft Teams is the hub for collaboration and teamwork inside Microsoft 365 — by integrating chat, video meetings, calling, file sharing, screen sharing, document collaboration, presence, and expanded capabilities through customisable app extensions, the platform becomes your all-in-one home for all things relating to communication and collaboration. With over 115 million daily active users, Microsoft Teams has transformed the way people work together – gone are the days of lengthy email chains and waiting days for replies – the modern collaborative space is fast, efficient, and vastly more productive.
Leveraging Infinitel's global voice network, users can use Microsoft Teams to place and receive calls, giving you calling together with chat and meetings in a single application. Increasing collaboration, and reducing operating costs.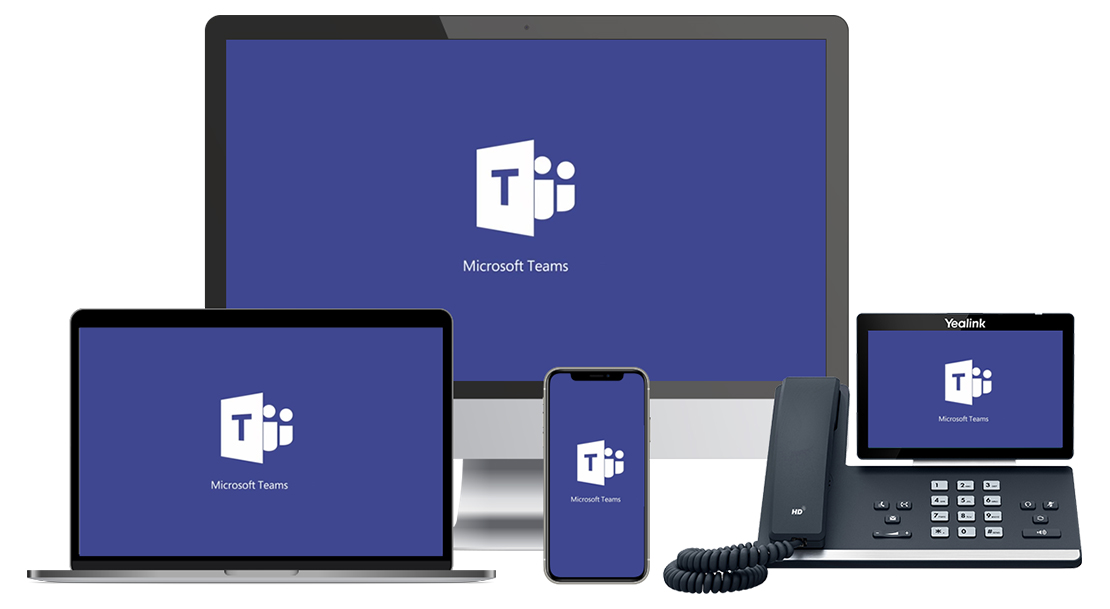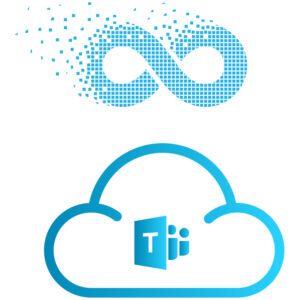 Infinitel has vast experience in delivering cloud-based telephony for Microsoft Teams using Direct Routing, we also have the ability to add enhanced features which aren't available with Microsoft Calling Plans, such as call recording, reporting & analytics and contact centre solutions such as Anywhere365.
Direct Routing allows businesses to use Microsoft Teams to make and receive external calls without requiring Microsoft Calling Plans or on-premise equipment. We provide a fully enterprise-grade calling (PSTN) solution for Microsoft Teams, using our global voice network to connect Teams users across the globe. Users can place and receive calls anywhere with an internet connection, on their mobile devices, a headset with a laptop or PC, or Microsoft-certified IP Phones.  This enables secure, flexible remote working and increases collaboration and productivity.
When you choose to work with our team at Infinitel, you're choosing a partner with extensive knowledge and a proven track record working with Microsoft's cloud services. Our team are experts in designing, deploying, and supporting Microsoft voice solutions for businesses on a national and global scale. Our combination of people, expertise and global voice network makes Infinitel the ideal Microsoft Direct Routing partner.
How Infinitel Enhances Your Microsoft Experience
We simplify your Microsoft experience to make it easy to adopt Microsoft solutions.
24/7 Technical Support

to quickly resolve your Microsoft issues with in-house engineers – reducing the need to escalate tickets to Microsoft which will save you time and effort each time you encounter an issue.

Expertise

to help you get the most out of the Microsoft technology stack, ensuring that you achieve the maximum ROI.

A Modern Self-service platform

to easily order and manage cloud licenses with consolidated billing and instant provisioning.
Infinitel is one of the few providers who can deliver fully certified and managed and voice services for Microsoft Teams. More and more businesses are coming to us in order to make the most out of Microsoft Teams and creating an even more powerful communications tool with Direct Routing. If your business is using Microsoft Teams, or if you are looking to replace your existing phone system, Direct Routing could be the ideal communications solution.
If you want to learn more, then get in touch with Infinitel on 0333 996 0029, or email us at [email protected].