WIGAN, UK (May 17, 2022) – The fourth round of the HKRC Championship took place at Kimbolton International Kart Circuit on the 9th – 10th April. Infinitel's Managing Director, Andrew Platt, is competing in the TKM Extreme class, together with Tim Wilson Motorsport (TWM).
The event started with practice sessions on Saturday. Racing commenced on Sunday with heats, and finals.
Making the most of  the opportunity on Saturday to set up the kart, Andrew took to the circuit for the practice sessions to test the kart, ensuring it was setup to race on Sunday. After the practice sessions on Saturday, the action kicked off with the heats on Sunday.
Starting 2nd in the first heat, Andrew was running comfortably on the fringes of the top 10 until another driver attempted a clumsy overtaking manoeuvre sending Andrew towards the back of the field and crossing the line in 20th position.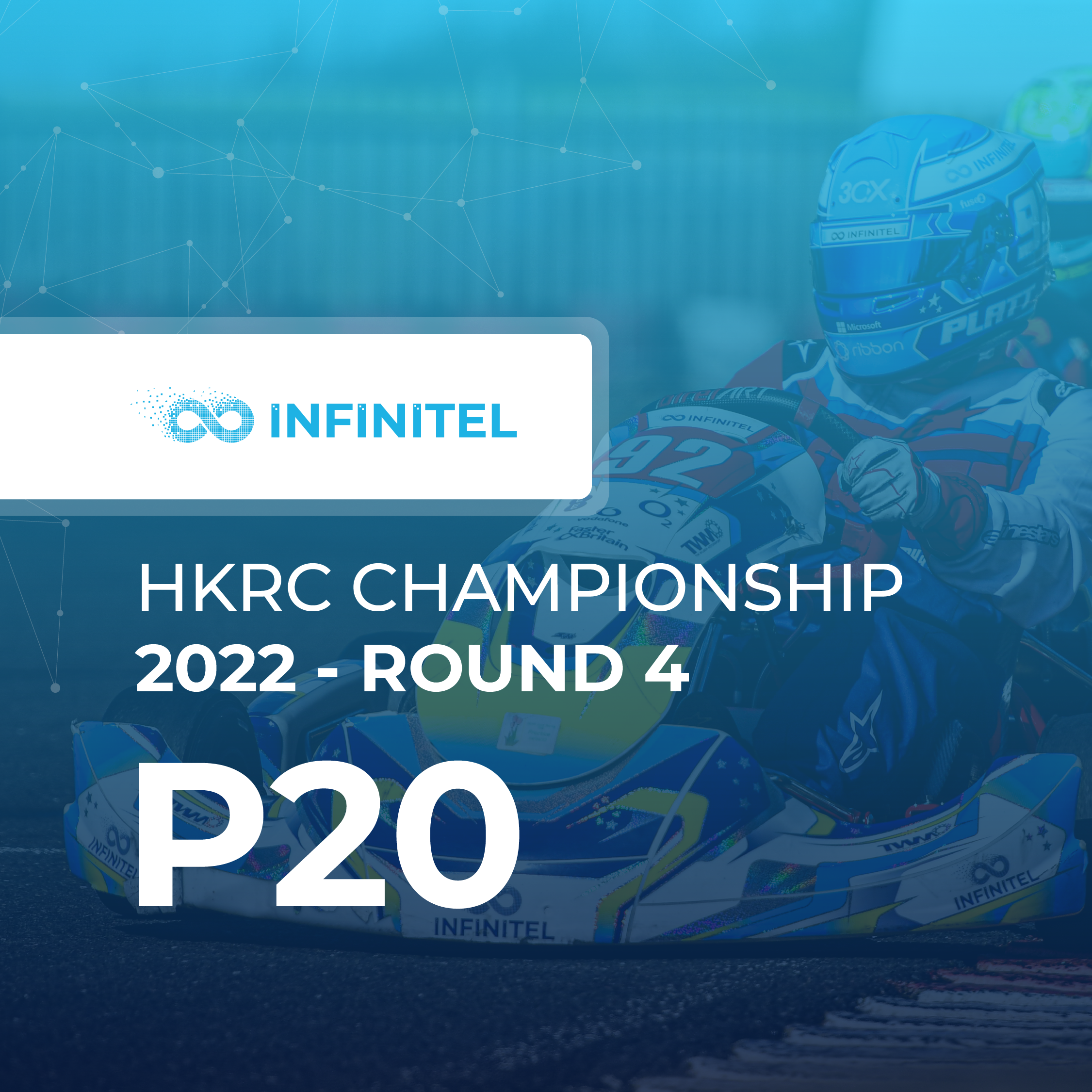 Andrew struggled to keep up with the pace of the front runners in the second heat, starting 9th and gradually dropping down the order, eventually finishing in 17th place.
Starting in 21st for the final heat, we were hopeful of moving forward and securing a better starting position for the final. Unfortunately, a train of karts ahead all with similar pace meant Andrew was unable to make much progress, improving by one position and finishing in 20th place.
This meant that Andrew qualified 20th for the Final. We were confident of finishing inside the top 15, however a similar situation unfolded to the third heat, a train of karts all with similar pace ahead meant Andrew was unable to make any progress and finished the final in 20th place.
Round 5 (which doubles up as the East Anglian Trophy) takes place on the 7th – 8th May, we are heading in to round 5 with added confidence as our pace continues to improve with each round and we expect to secure our best result of the season so far.