The third round of the HKRC Championship took place this weekend, 12th – 13th March, at Kimbolton International Kart Circuit, with 225 drivers competing across various classes. Infinitel's Managing Director, Andrew Platt, is competing in the TKM Extreme class, together with Tim Wilson Motorsport (TWM).
The event started with practice sessions on Saturday. Racing commenced on Sunday with heats, and finals.
Maximising the opportunity on Saturday to set up the kart, Andrew took to the circuit for the practice sessions to test the kart, ensuring it was setup to race on Sunday. After the practice sessions on Saturday, the action kicked off with the heats on Sunday.
Starting 17th in the first heat, an unfortunate collision resulted in a bent steering column, with Andrew carrying on to finish P28.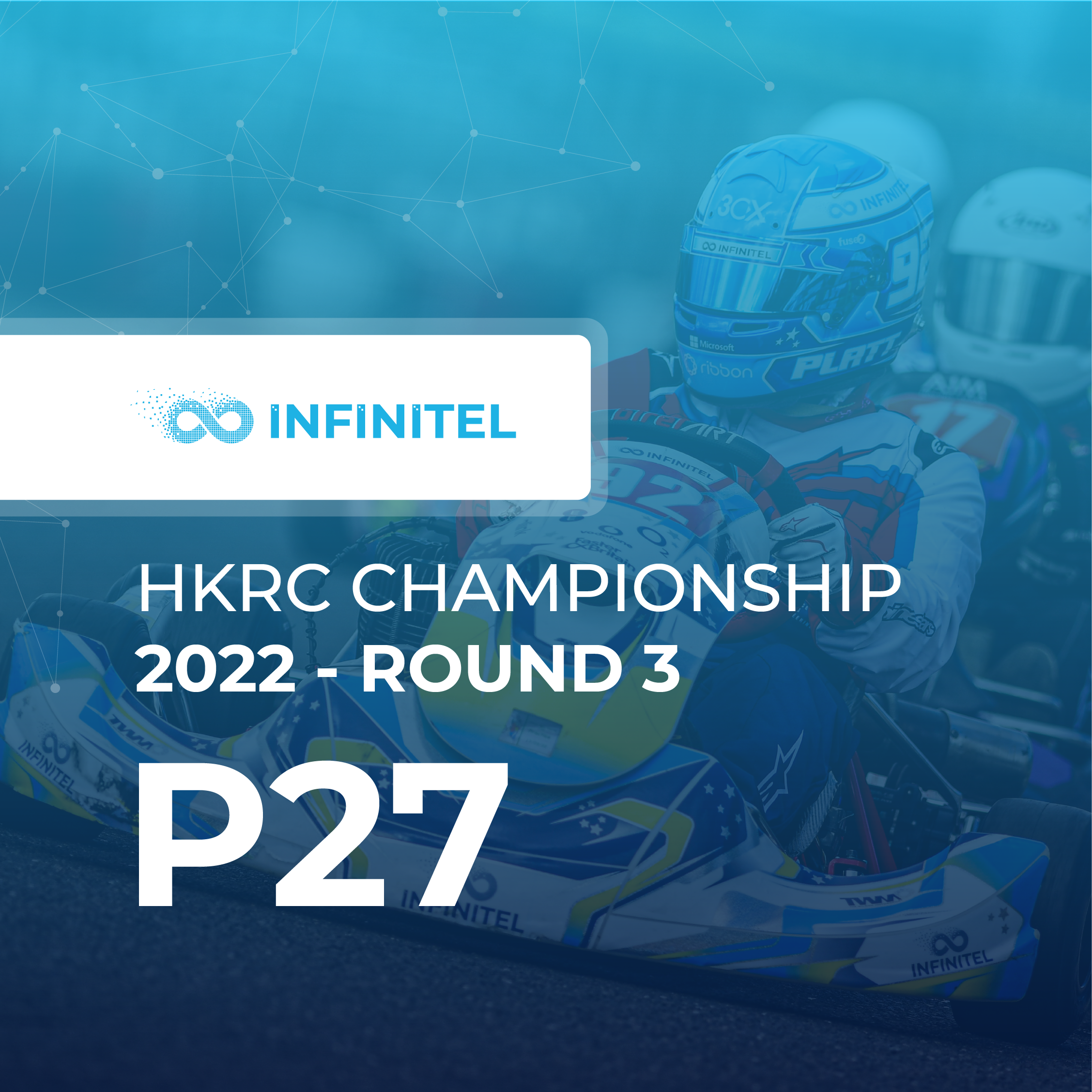 The rain began to fall just before the second heat, necessitating a last minute switch to wet tyres on the dummy grid. Starting 15th, Andrew made a good start and gained a handful of positions, running well just outside the top 10 until the race was neutralised, with the the marshals needing to rebuild a tyre barrier due to another Kart going off in the tricky conditions. As the karts circulated at half race pace the tyres lost temperature and did not provide the grip Andrew expected when the race resumed – resulting in a spin and dropping down to 24th.
This meant that Andrew qualified 29th for the Final. A race long battle ensued with a train of karts battling for position, with Andrew climbing a couple of places to 27th. It wasn't the result we were hoping for, but there were plenty of positives from the weekend and we are confident of a much better result in round 4 which takes place 9th – 10th April.