Empathy Northwest CIC, a not for profit counselling service run by volunteers to help our local community, is the first customer to benefit from a transformational new full fibre network, known as Faster Britain, launched across Wigan earlier this year.
Infinitel has installed and delivered a full fibre broadband service free of charge to help Empathy Northwest provide more people with its vital counselling services, supporting a huge range of issues such as bereavement, depression, and mental health.
North West-based operator ITS Technology Group is behind the UK-wide Faster Britain rollout, which has now addressed the lack of full fibre infrastructure in Wigan giving more than 2,000 businesses access to Gigabit-capable connectivity. Empathy Northwest's broadband service was installed and ready to use the same day that the Wigan Faster Britain network went live.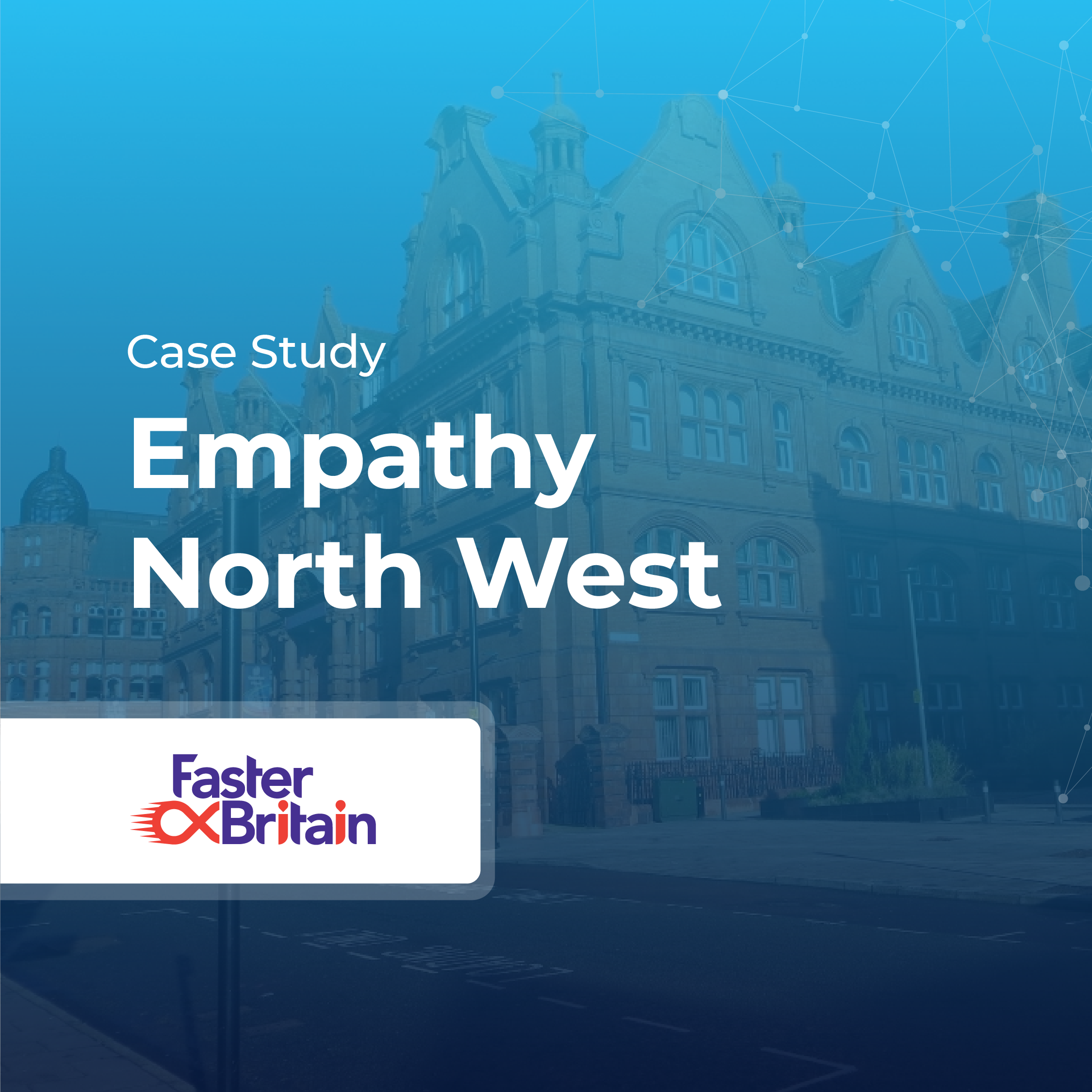 Caroline Sephton, Founder/Director, Empathy Northwest said: "We approached Infinitel because we had heard about Faster Britain, and it is local. We were very appreciative when Andrew, Infinitel's Managing Director personally got involved and offered a new high-speed service for free. It is lightning fast compared to the old broadband and hasn't let us down once.
"The pandemic has been hard for a lot of people and affected mental health so demand for our services has increased. Being able to use our broadband to keep in touch with our clients, share information, and even hold remote sessions is vital to our service. Without a decent internet connection and the right tools, it made things harder which isn't acceptable when we are trying to help people through a difficult time."
Andrew Platt, Managing Director at Infinitel said: "Businesses in Wigan have struggled to access full fibre connectivity so there is significant pent up demand. Thanks to the town's new Faster Britain network, they can access flexible Gigabit-capable services with speeds of up to 10Gbps which can flex and scale as their business grows.
"When Empathy Northwest got in touch, I could see how important a fast, reliable internet connection was to their counselling services. We have given them Fibre One which delivers 100Mbps download and 50Mbps upload speeds – much faster and more reliable than the previous copper-based broadband service they had that kept dropping out. The fact that the organisation is not for profit and run by professionals that all volunteer their skills and time, I felt compelled to do what we could to help."
Full fibre, or Fibre to the Premise (FTTP), is a pure fibre connection from start to finish. With no copper wires, the connection is ultrafast, reliable and futureproof. As well as connectivity solutions ranging from small business full fibre broadband to managed leased lines, Infinitel provides business mobile and business phone services.
Want to find out more about how you can work with Infinitel to gain access to ultrafast fibre connectivity? Just get in touch with us today to discuss how we can help.