Anywhere365's Cloud Contact Centre is the first, and only, contact centre solution to be officially certified for Microsoft Teams! Infinitel has successfully integrated Anywhere365 with our Direct Routing platform, turning Microsoft Teams into a powerful communications tool for both contact centre agents and regular business users. We are delighted upon hearing this news which recognises Anywhere365 as a powerful native Microsoft Teams Contact Centre.
In a statement, Gijs Geurts, CEO of Anywhere365 said:
"I am proud to be working closely with Microsoft on this milestone achievement and honoured that Anywhere365 is among the first global solutions to be so rigorously tested and vetted by Microsoft."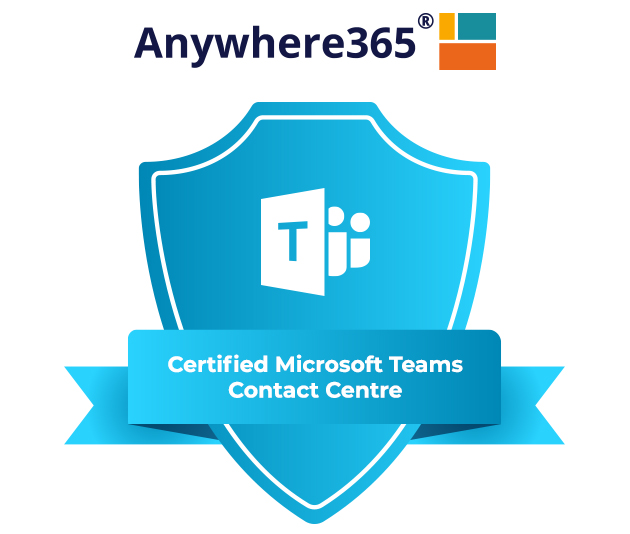 He added: "The official certification gives the market a clear picture of which solutions leverage the direct routing and calling capabilities of Microsoft Teams to the fullest extent."
How Infinitel can help your business improve customer engagement with Anywhere365
Direct Routing for Microsoft Teams enables your employees to make and receive calls within Microsoft Teams. Infinitel has successfully integrated Anywhere365 with our Direct Routing platform to offer a complete, cloud-based contact centre solution for Microsoft Teams.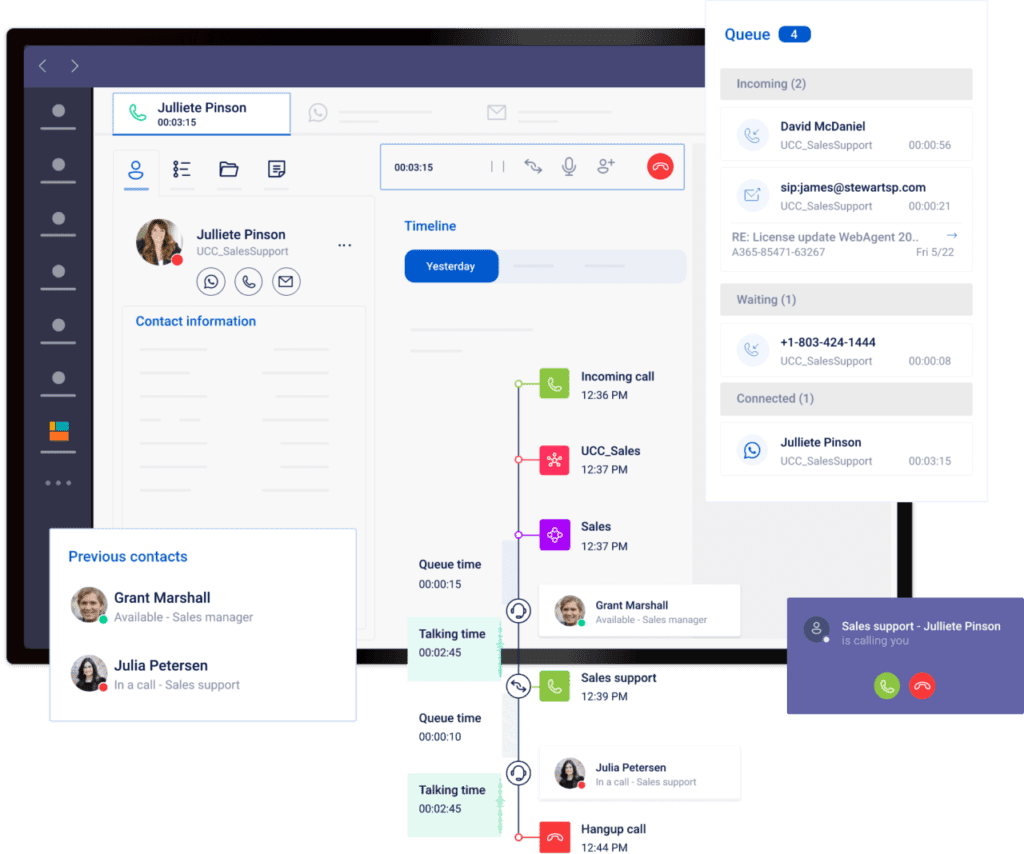 Anywhere365, being the world's first and only Microsoft Teams Certified Contact Centre, can leverage the voice capabilities of Microsoft Teams Direct Routing. Voice, chat, email, social media, video, or bots, Anywhere365 lets customers effortlessly engage businesses over the communications channels of their choice.
Increased Productivity – Receive and initiate calls, chats, emails, SMS and video all from within the Microsoft Teams client.
Improved Customer Experience – Impress your customers by resolving their enquiries the first time they reach out.
Work from Anywhere – Extend Anywhere365 and Microsoft Teams to a remote office or work-at-home contact centre agents and knowledge workers.
Reduced IT Costs – Web-based client utilizes existing investments in the Microsoft applications that your employees already know.
And the best aspect about working with our experienced and knowledgeable team is that Infinitel provides a fully managed solution for Direct Routing and Anywhere365. The whole solution is delivered from Infinitel's cloud, we provide a true 99.999% uptime SLA, and 24/7 support from our dedicated support team of experienced engineers.
What is Anywhere365?
With more than 1200+ customers in more than 60 countries across the globe, Anywhere365 is the world's leading contact centre for Microsoft Teams.
Anywhere365 Dialogue Cloud is an omnichannel, truly native Microsoft Teams contact centre solution built exclusively on Microsoft technologies and platforms. Whether voice, chat, email, social media, Whatsapp or bots, Anywhere365 allows businesses to engage customers effortlessly across communications channels while ensuring the context and history of the dialogue always moves with them and receives the appropriate priority and service consistency.
Anywhere365 not only manages customer dialogues at the first point of contact, but it also adds context to the interaction from your business applications and extends this functionality to the entire organization. Self-service options include AI capabilities delivered through Azure Cognitive Services to provide real-time language detection, translation and routing for speech and chat. Leveraging powerful Microsoft Teams capabilities, Anywhere365 ensures customers get to the best resource the first time they reach out.
With integrations on Dynamics 365, Salesforce, ServiceNow and over 30 other CRM/ERP systems, Anywhere365 turns CRM data into a powerful tool for contact centre agents. The Anywhere365 Timeline shows the entire customer journey from initial contact to closing, including interactions transferred outside the contact center, and logs the information into CRM. Agents enjoy efficiency gains and provide greater customer service through an immediate and complete view of the caller's information from their desktop.
Get in touch with Infinitel today to learn more
This certification confirms Anywhere365's status as the world's leading Microsoft Teams Contact Centre. If you want to take your customer engagement to the next level with Anywhere365, then get in touch with Infinitel. To learn more call us on 0333 996 0029, or email us at [email protected].