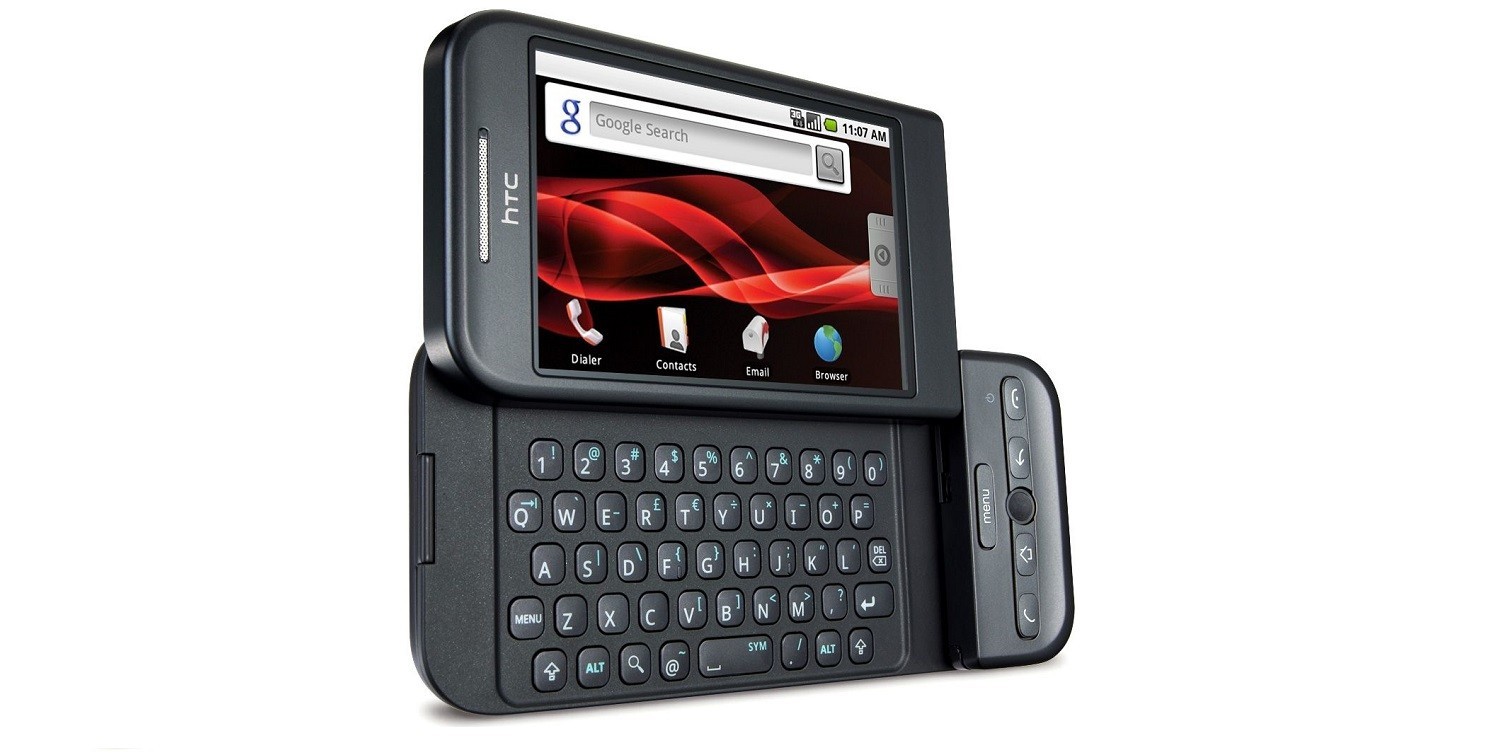 It's hard to believe that Google's first Android phone, the HTC Dream, turned 10 years old recently. Technophiles will remember its clunky format, lack of modern basics like a virtual keyboard and headphone jack and that it didn't exactly set the world alight with sales. It did however have some pretty revolutionary features, giving popular brands such as BlackBerry, Nokia and Windows Mobile a run for their money. These were features even Apple's iPhone 3G lacked, and functions which continue to influence the application repertoire to this day. So, let's take a trip down memory lane and discover why this phone will always be one to remember.
The Android Market.
Known today as 'Google Play', the Android Market comprised classics such as MySpace, Shazam, Amazon MP3 (now Amazon Music) and Skype. A beta version of the market allowed access to original apps that meant a user's phone could be personalised with favoured games and tools such as Ecorio that helped people keep track of their daily travels. Shopping was also made easier, most notably by ShopSavvy which aided comparative shopping, giving users access to the best deals. BreadCrumbz was also a popular app, where customers could create step-by-step visual maps using their own photos and then share them with friends and the rest of the world. There really was something for everyone.
The Best Of Google.
Google took advantage of its already vast empire, integrating Google Search, Google Maps Street View, Gmail and YouTube into its flagship phone. True, much of this was available on the iPhone 3G, but doing so meant that users would come to rely on Google's services at home, work and the places inbetween. Google Maps Street View actually introduced an industry first – synchronisation with a built-in compass allowing users to view locations and navigate 360 degrees by simply turning the phone with their hand. Apple may have tried with 'Apple Maps' in 2012, but many agree that it pales in comparison.
Customisation At Its Core.
One of the main things that set the HTC Dream apart from the iPhone 3G was its customisation capabilities. With app launchers, wallpapers, themes, widgets, icon packs and folders you could alter your phone's appearance as often as you liked.
The more advanced could even write their own apps and upload them to the market, making the phone a business tool too.
Paved The Way For Future Designs, As Well As Other Companies.
The QWERTY keyboard may be a thing of the past, but follow-up phones incorporated sleek design that rivalled Apple – such as the Samsung Galaxy Note with its S Pen and the HTC Evo 4G. The latter was also the first 4G phone released in the United States. As Android gained notoriety, companies such as Motorola, LG and Samsung integrated the operating system into its phones, meaning you could find Google-based phones with different sized screens, dimensions and camera capabilities, appealing to a wider audience. The Motorola Droid, released in 2009, was even marketed as an iPhone alternative. With 85% of the world's phones now running on Android, it's amazing to see the influence the HTC Dream has had.
Arguably Apple's Only Rival.
Proving that the smallest are often the mightiest, both Apple and Google have outdone their original, and at the time better known, competitors. Blackberry and Nokia may still be around, but with negative market value and an incredibly low market share between them, they really are no match for Apple or Google. We'd even argue that these dominating forces continually push each-other to do better, making the market an exciting place for technology-buffs, industry experts and customers alike.
It's amazing that one little phone could make all the difference.
Looking for mobile phones for your company? We can provide business mobile phones from all major manufacturers, such as Google, Apple, Samsung, Sony, LG and Huawei among other companies. With benefits including 24/7 support and access to the best networks and latest handsets, we are the perfect communications partner for your business.
Click here to find out more, or call us on 0333 996 0029 for a beneficial chat about your options.