3CX Version 18 Update 5 Alpha is now available.
Update 5 Alpha introduces WhatsApp integration and includes improved SMS integrations making it much easier to configure.
Plus it's now possible to create your own automated chat responses using quick response message templates.
Manage WhatsApp messages from 3CX
Improved SMS integration
Quick response message templates
Manage other user and live chat settings from the Web Client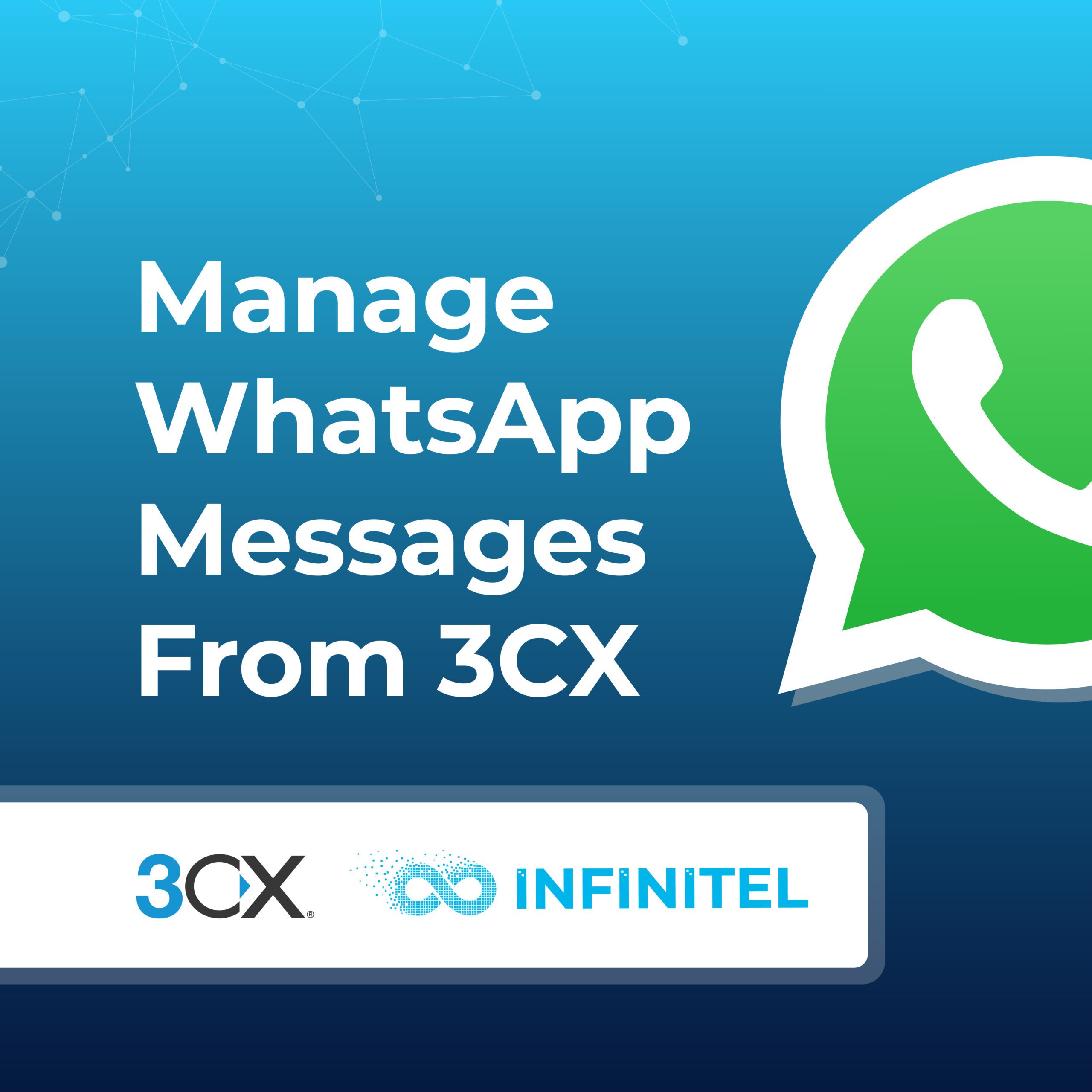 Manage WhatsApp messages from 3CX
The WhatsApp integration, allows you to deliver WhatsApp messages immediately to the Web Client for agents to answer, transfer and resolve customer queries from the one platform. Not only are you giving customers an extra channel to contact you, you will also:
Ensure timely responses by assigning WhatsApp messages to groups
Offer better service by having all customer communications in one place
Messages are logged, to ensure no response violates company policies
Staff will not need to give out their personal WhatsApp numbers!
Improved SMS integration

SMS configuration was previously set up separately but has been improved to reside directly within the SIP trunk configuration. A new "SMS" tab has been added, allowing you to configure SMS in 4 easy steps.
Quick response message templates
Respond to any chat message including live chat, Facebook, WhatsApp & SMS even quicker with your own fully customisable quick response message templates. Simply click on the new templates icon in the message response bar. Group managers can create templates and split them up into separate categories (e.g New Enquiry & Admin) and languages.
Templated responses can also be set up with placeholders so that your messages can have a personal touch. (E.g %AgentName% or %CustomerName%)
Manage other user and live chat settings from the Web Client
Users who are granted 'System Administration' rights from the Management Console will now be able to use their Web Client to edit Users and Live Chat configurations. When clicking on 'Admin' in the menu bar, system admins can access users' settings including editing the status schedule. They can also edit Live Chat configurations which have been improved with new styling, options and privacy controls.